Complete Dairy Barn PROductivity Package
Regardless of the size of your operation, modern and efficient dairy equipment is required to ensure maximum productivity. DairyPRO's complete Dairy Barn Productivity Packages are designed for maximum farm profitability by ensuring the very best cost-effective solutions are incorporated.
DairyPRO sources its solutions from world-class OEM's and assembles high-quality, modern dairy barns outfitted with proven, durable, long-lasting equipment designed to enable farmers to increase their productivity and profitability.
Design Features Include:
Optimal cow traffic flow & layout for operating efficiency
Modular Design - grow herd size with minimal additional investment
Focus on Cow Comfort - hot climate packages with cow cooling
Milk harvesting solutions for any size herd
Easy to maintain and service
Most cost-effective modern facilities, maximum productivity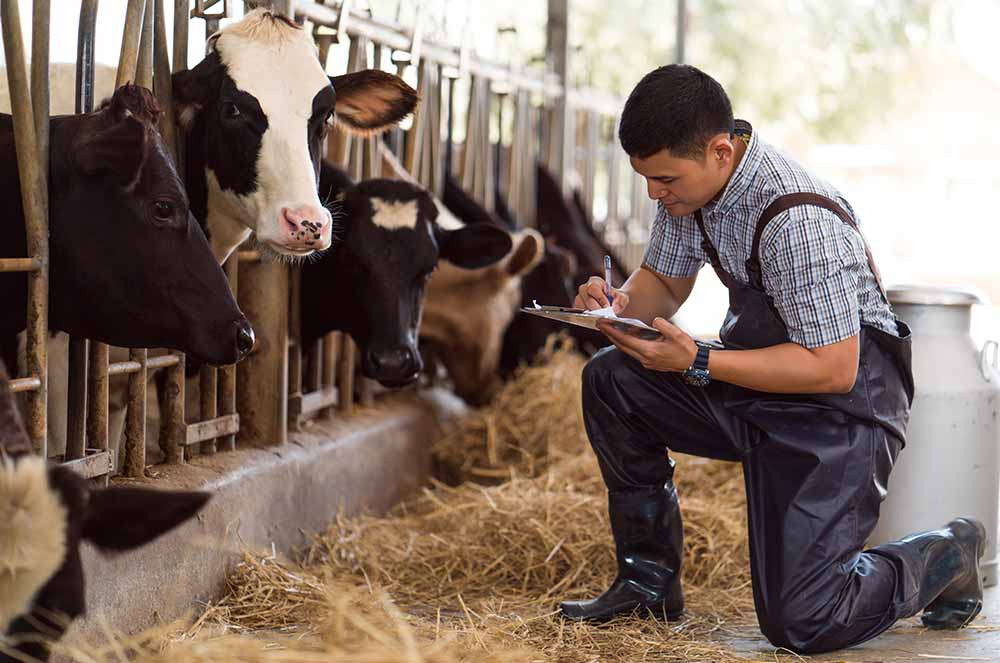 Complete Dairy Barn Productivity Packages
are tailored to your size and climate
Reliable milk harvesting and cold storage solutions:
Swing, Herringbone, Parallel, Rotary Parlours, Pipeline & Bucket Milking Systems
Cooling tanks and refrigeration systems
A full range of consumables and cow hygiene products
Solution to keep your cows comfortable, cool and clean:
Comfort-engineered mattress and bedding solutions
Modern stalls
Ventilation and cow cooling systems
Alley and parlour flooring comfort solutions
Cow Care, Feeding and Barn Feeding systems:
Headlocks and gating
Feed Mixers and Silage Baggers
Hoof Trimming Units
Water Troughs
Manure Scrapers and flush systems, separators and pumps
Systems to Capture/Re-use water